New exhibition showcases the cultures of Africa
09-07-2020
Founded by the Society of Missionaries of Africa (commonly known as the White Fathers), the Centre Afrika offers a variety of cultural and spiritual activities. This period of confinement has brought them a pleasant surprise, and a bit of work. See why.
By Jocelyne Morin

We had just entered into a new year when the onset of the current pandemic forced us to close our doors in March. Given that our community residence houses the Centre Afrika, we were able to continue our daily operations.

During this time of confinement, we have good news we would like to share with you. The Centre Afrika has become the custodian of a precious heritage: a collection of preserved traditional items and works unique to the different cultures in Africa. The Sœurs missionnaires de Notre-Dame des Apôtres and the Sisters of Saint Anne, two religious communities in Montreal, have bequeathed to us their collection of memories of Africa, which they have carefully preserved over the years. 

This wonderful gift has encouraged us to undertake the renovation of some of our rooms and the general cleaning of the centre. Between the tasks of stripping and waxing floors, dusting, washing curtains, painting, we were able to rethink our mission, our objectives and the welcoming policy of our three rooms.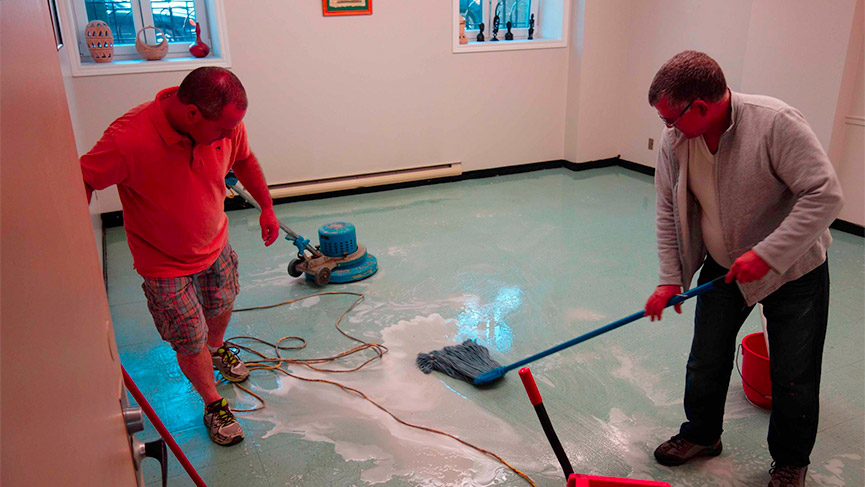 We have thus decided to dedicate a special place in our halls for the presentation of these works, which bear witness to the history and culture of the African peoples. Our collection now includes ethnographic items, wood samples, bronzes, musical instruments, works by African artists from various countries, as well as some vintage books on Africa.

We are very grateful to these two communities, and we hope that the exhibition will encourage our members and visitors to appreciate the diversity of these works of African art, both traditional and contemporary.
To view photos and learn more,  visit our website at: http://www.centreafrika.com/fr/actualites/