Contenu
BELIEVING, THIRSTING FOR GOD

What is really important in life? To love, to love yourself, to know and live a fabulous destiny? Isn't it all these things in one?
Our heart has a thirst for life, for truth and for love. God responds to this thirst by saying that, with Him, we will be satisfied and never thirst again.
To believe in God, to know that he exists, is to embark on an adventure without bounds. What is this faith that gives life to 2.2 billion Christians of which one half are Catholic? You will find the answers here.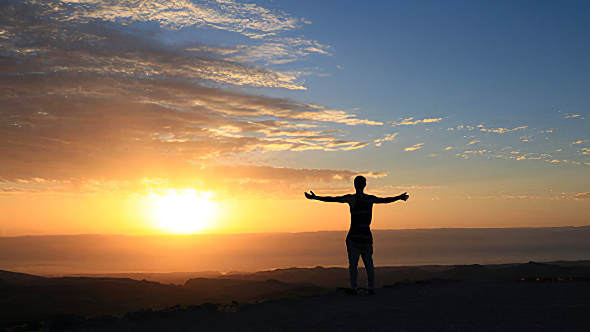 PRAYING TOGETHER

"God gathers those he loves", sang Édith Piaf, and she was absolutely right. We cannot call ourselves Christian and be satisfied with leading an isolated little life. To follow Christ is to come out of ourselves, to let ourselves be disturbed, and to go out to meet others, while having a deep and fruitful interior life.
Every Christian needs to be united to God and to others to pray, socialize and celebrate. Jesus gave us seven sacred signs which permit us to stay in communion with others in both a real and extraordinary way.
ROAD TO FREEDOM

How to live, and especially how to live happily? What is my mission here on earth? How to respond to this desire deep within me? How do I go about it? We can begin to attain self fulfillment provided that one condition is met: we must be free.
This interior freedom is given to us by Jesus Christ because only God can restore our dignity as a man or woman, able to love in truth. In following Christ, we learn how to listen to his Spirit of love – our small voice inside – and to let ourselves be taught by his Church.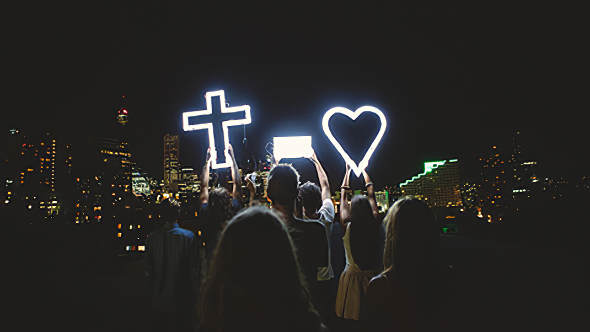 GOD AND YOU

God does exist! As soon as we say it, as soon as we take consciousness of it, our life is never the same again. We search for him. We want to know him. We want to talk to him and listen to him. We want to know everything about him. It is like we have fallen in love!
How do we keep the flame burning? How to pray? Why is it so important to pray to God? There are many ways to pray. We can pray anywhere but there are special sacred sites.
Jesus prayed everyday. Why shouldn't we do the same?
THE BIBLE

The Bible is not a book, strictly speaking, but a genuine library which, for Christians in the Catholic tradition, is made up of 73 books. It may be true that some of the texts can seem dull upon first reading, however many passages have retained their freshness and a surprising relevance for the world today!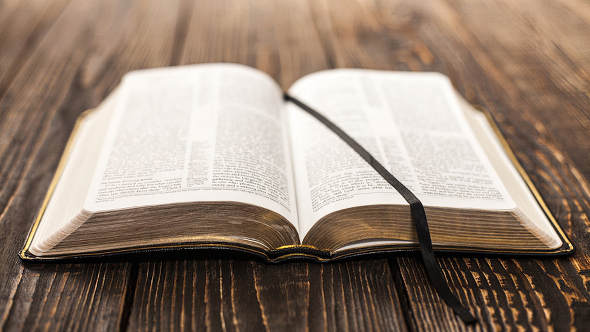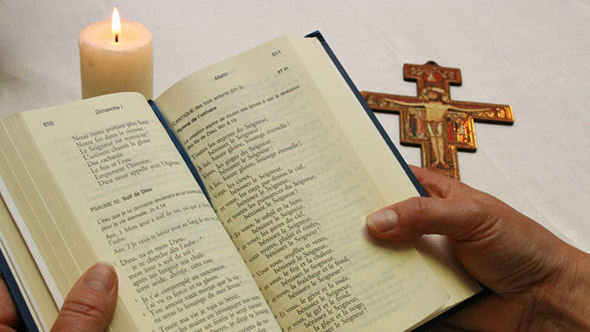 Religious (or liturgical) celebrations are either solemnities - when they are major - or feasts, or memorials - in the case of the feasts of the saints. All these holidays are part of what is called the liturgical calendar which covers the whole year of the same name. This liturgical year begins with the first Sunday of Advent, at the end of November, and ends at the feast of Christ the King, at the end of the following November.
Today, December 7
Feast of the Day
No feast of the day
Saint of the Day
Saint Ambrose
Reading of the Day
No reading of the day
Daily Reflection
No daily reflection