Image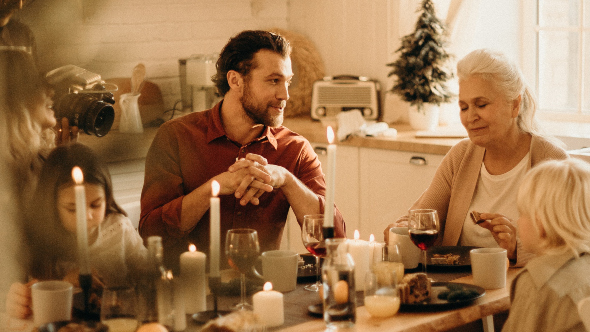 Titre
Advent for families
Texte
Pope Francis is urging Christians to prepare themselves for Christmas this Advent season (2018) by being humble and trying to build peace in their soul, in their family and in the world. (...) The Pope said that peacemaking consists in not talking evil of and harming others, a bit like imitating God, who humbled Himself.
---
How We Celebrate
Decorations, food, and music: these are the main components of any celebration, and in teaching us how to celebrate, our foundress Catherine wrote about all three.
Decorating
"For Christmas we decorate!" Catherine said. And for her, this did not take money. "The ingenuity of love can create many beautiful decorations from very little."
At Madonna House, the decorations that grace the buildings inside and out are prepared with love, prayer and patience, in order to make it as beautiful as possible, in an expression of love for God and neighbor.
---
Resources for you and your family this Advent
Articles
Celebrating Advent as a Family
3 Rituals to Help You Slow Down and Enjoy Advent
How to Have a Fruitful Advent According to St. John Paul II
Advent Retreats and Activities in the Greater Montreal
Upcoming events and retreats (Archdiocese of Montreal website)
Online Advent Retreats
Busy Person's Online Advent Retreat
Websites
For Your Marriage - Family and Parenting
---
Explore the "Family" section of the Archdiocese of Montreal website
Sign up for the Diocesan Centre for Marriage, Life and Family's emailing list!