Contenu
Titre
Tribute to Pope Emeritus Benedict XVI
Texte
It was with great sadness that we learned of the death of Pope Benedict XVI on December 31, 2022. To pay tribute to his life and his contribution to the Catholic Church, we have composed a biographical notice with resources included.
"We are the Church, the Church is not a building; together, we Christians ourselves are the living Body of the Church.'' – Pope Benedict XVI
Mass in Memory of Pope emeritus Benedict XVI
A Eucharistic celebration for Pope Emeritus Benedict XVI, presided over by Archbishop of Montreal His Excellency Msgr. Christian Lépine. The Mass was held at 7:30 p.m., Monday, January 9, 2023, at Mary Queen of the World Cathedral.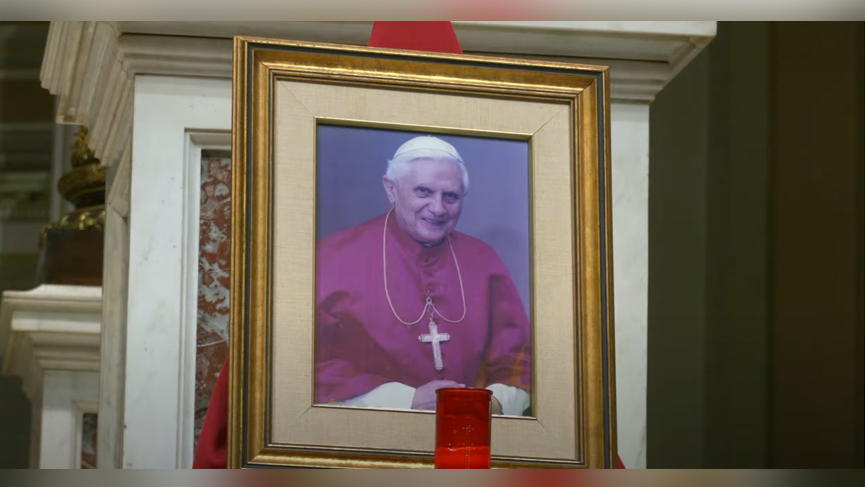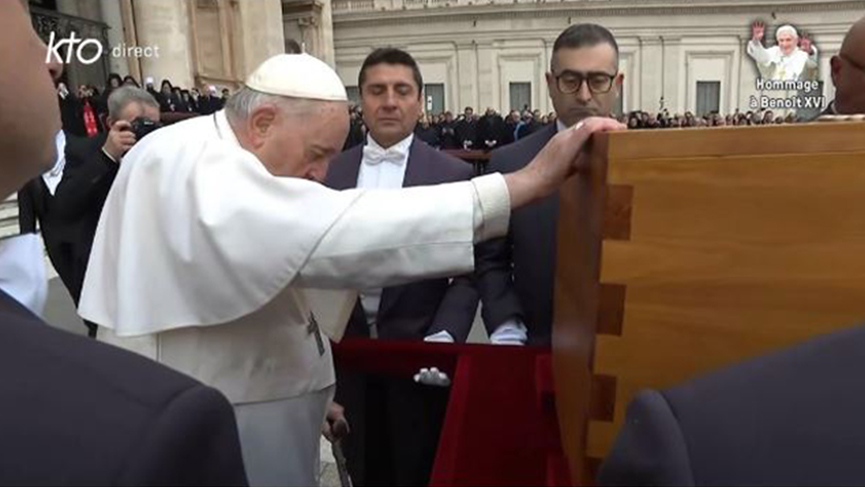 Livestreamed Mass

The funeral service for Pope Emeritus Benedict XVI was held Thursday, January 5, at 9:30 a.m. Rome time.
The service was livestreamed with French translation on KTO. The program from the Mass is available here.
Biography

Born April 16, 1927 in Marktl, Bavaria (Germany), Joseph Ratzinger is also known as Benedict XVI. He was elected Pope April 19, 2005. Click here to read his biography..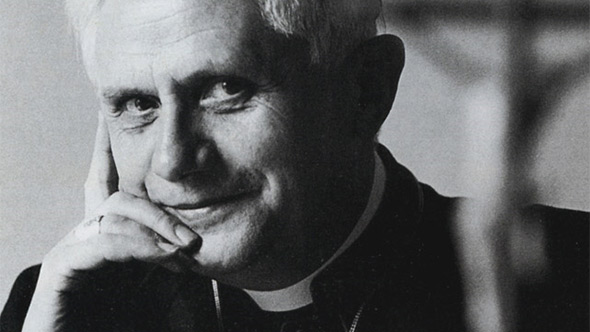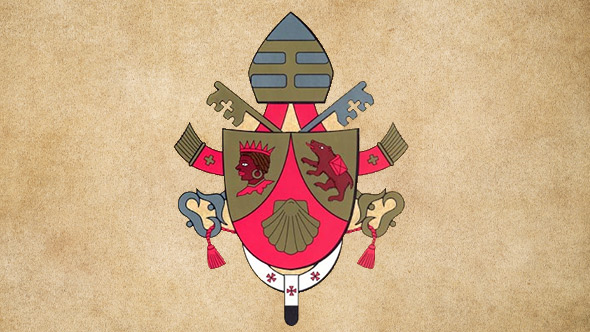 Coat of arms

These three elements (shell, bear, Moor's head) are symbols of Bavaria and the archdiocese of Munich, appearing in the episcopal coat of arms of Joseph Ratzinger when he was Archbishop of Munich. Click the button below to learn more
Important moments

This article written by Father Pierre Léger describes the important moments in the life of Pope Emeritus Benedict XVI and what he did for the Catholic Church (Only in French).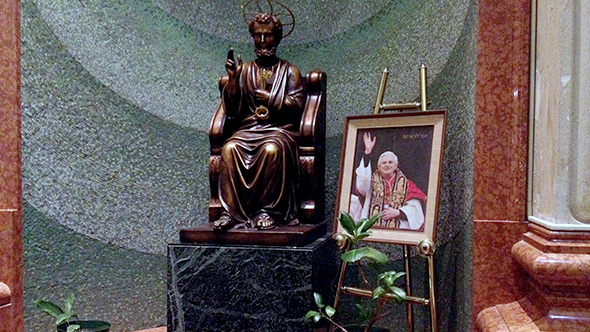 Souvenir Pictures

Here are some souvenir photos of Pope Benedict XVI. They include photos such as the house where he was born, the city of his birth, his family, meetings with Pope John Paul II, meetings with some members of the Diocese of Montreal and many others.
Testimonial

Deacon Frank Arékion shares his precious testimony of his meeting with Pope Benedict XVI in Rome in November 2008.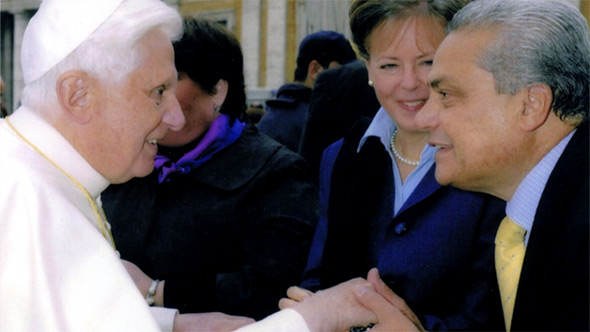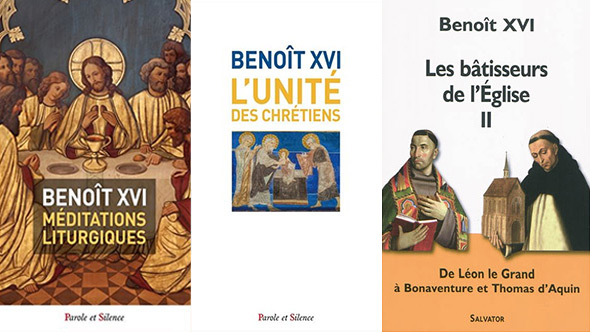 His books

Pope Emeritus Benedict XVI wrote many books during his lifetime. Here is a list of some of his books as well as the ISBN for help in search.
Jesus, the Apostles and the Early Church (ISBN: 9781681492780)
Walking in Faith: 30 Days with Pope Benedict XVI (ISBN: 9781585955442)
God Is Love (Deus Caritas Est) (Benedict XVI) (ISBN: 9781574557589)
Jesus of Nazareth: The Infancy Narratives (ISBN: 9780804120975)
Introduction to Christianity, 2nd Edition (ISBN: 9781586170295)
Saved in Hope: Spe Salvi (ISBN: 9781586172510)
Charity in Truth: Caritas in Veritate (ISBN: 9781586172800)
The Apostles: The Origin of the Church and Their Co-Workers (ISBN: 978159276405)
Saint Paul (ISBN: 9781586173678)
Called to Communion: Understanding the Church Today (ISBN: 9780898705782)
The Fathers (ISBN: 9781592764402)