Image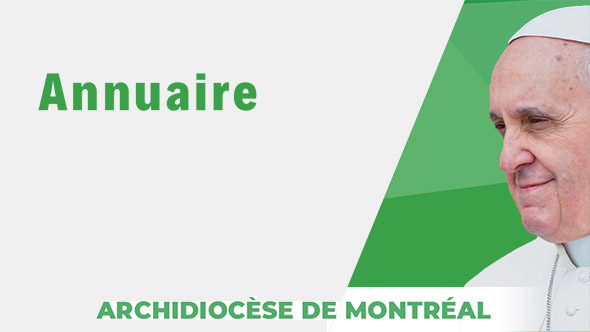 Texte
This digital version, updated every first working day of the month, allows you to access the latest changes in the diocesan directory. The latest version is made available.

Please note that the directory is published in French only.
 

An e-mail address is available to submit corrections to the directory: correctionsannuaire@diocesemontreal.org
---

The electronic diocesan directory requires a lot of time and work from the Chancery Office team.
An annual donation of $15 is suggested to finance its production cost.
Although it is free to download, help us keep it available to you! You can send a cheque payable to the "Chancery", or make your donation online by credit card or Paypal.
Registered charity number : 118876390 RR 0001
Thank you for your generosity towards our Church!