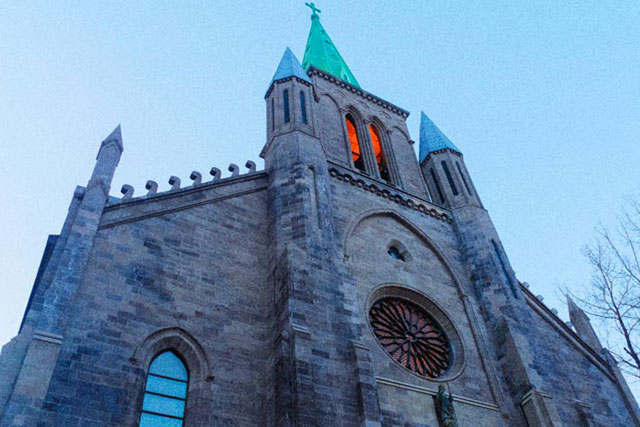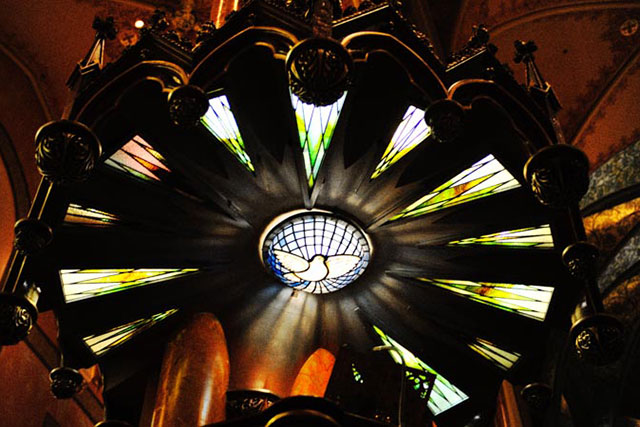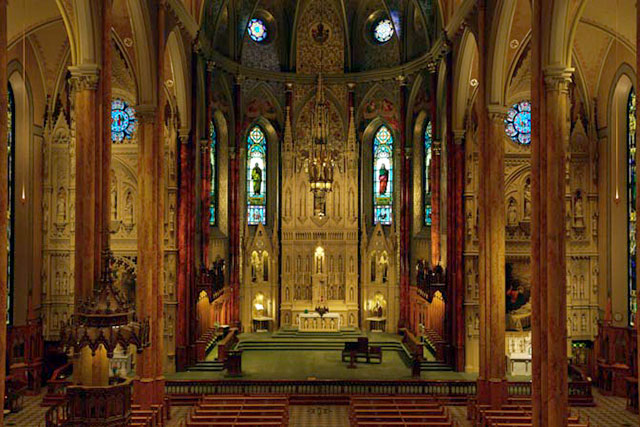 Reference
English-speaking parishes
Off
Address of the church
460, René-Lévesque West
Montréal (Qc)
H2Z 1A7
Metro station
Square Victoria (Orange Line) McGill (Green Line)
Train station
Central Station
Schedules
Next mass
Friday:
12:10 pm to 1:00 pm (en)
Mass schedule
Sunday:
9:00 am to 10:00 am (en)

11:00 am to 12:00 pm (en)

5:00 pm to 6:00 pm (en)

Confession
Confession is after mass.
More information about the church
COVID RESTRICTIONS:
On Monday, June 28th, Health Authorities declared that Montreal is in the Green Zone.  Therefore, reservations are no longer required. The number of parishioners allowed per mass is now set at 250. The seating will be first come first seated at all masses.
The Basilica is open only for mass - ½ hour before and closing right after Mass.
Confessions are heard following the Mass.
You must wear a disposable general-purpose mask in the Basilica. Once you are in the Basilica you are to keep your mask on for the duration of the Mass and remain seated until the Mass has ended.
Please follow us on Facebook, where we can update daily, if need be.
And check our website: www.stpatricksmtl.ca