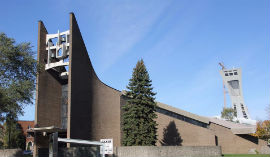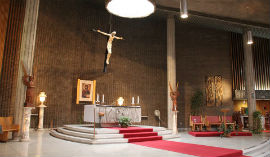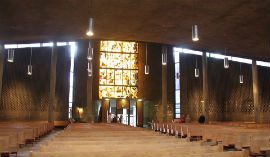 Reference
French-speaking parishes
Schedules
Next mass
Friday:
4:00 pm to 4:30 pm (fr)
Next adoration
Friday
3:00 pm to 4:00 pm (-)
Mass schedule
Sunday:
10:00 am to 11:00 am (fr)

Horaire de célébrations de messe de noël et du nouvel an
IMPORTANT
Et précisez SVP qu'aucune réservation n'est possible. Puisque les normes de la santé publique devront être respectées, l'accès sera par contre limité et les premiers arrivés auront priorité. Néanmoins, pour réussir à accueillir chacun et chacune dans l'esprit de Noël, tous seront invités à faire un petit pèlerinage de Noël avec recueillement possible devant une crèche extérieure, communion offerte, accompagnés de chants sacrés les 24 décembre de 16h à 23h et 25 décembre de 10h à 14h. Un chocolat chaud sera également offert.
Adoration schedule
Friday:
3:00 pm to 4:00 pm (-)
le Premier vendredi du mois Adoration 1 heure avant la messe
More information about the church
Rosary Thursday before Mass
---
Office hours: Monday to Friday from 9:00 to 12:00 and from 13:00 to 16:00. (Close on Tuesday)