September 26, 2019
Matt Fradd in Montreal
 Mission Jeunesse Montréal 2000 rue Sherbrooke O. Montréal, QC H3H 1G4 jeunesse@diocesemontreal.org (514) 925-4300 
WYD DIOCESAN MONTREAL REPRESENTS THE DYNAMISM AND CREATIVITY OF THE FAITH OF YOUNG PEOPLE SERVING THE CHURCH. I am incredibly amazed by the mosaic of faithful and dynamic young people at the heart of the organisation and animation of this day! From the visioning to...
It takes a village to raise a missionary disciple The awardees of the Ville-Marie Award remind us of the importance of community in the forming of disciples. Inspired by the Holy Spirit, they work to build spaces where young people can encounter Christ and each other....
17.09.2019
Mission Jeunesse Gatherings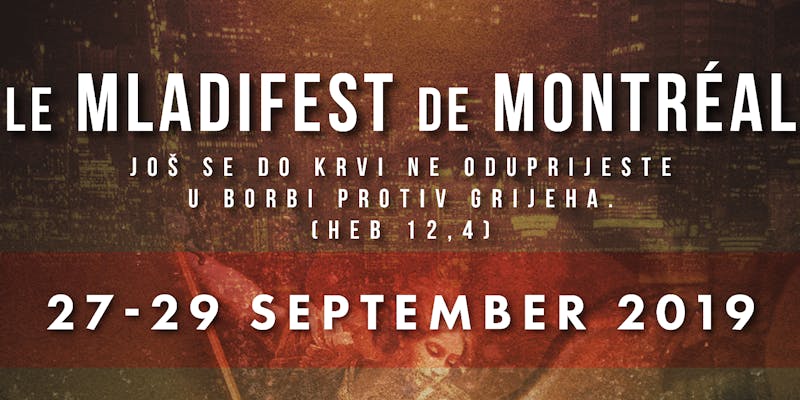 September 27-29, 2019
Mladifest 2019
CROATIAN CATHOLIC ASSOCIATION MONTREAL
October 4-6, 2019
In his image
ART4DIEU + PERIFMEDIA
October 2019
Decoding Love 101
9-10 NOVEMBER 2019
Allez! Go! Teens
November 22, 2019
Christ the King Vigil
APRIL 4, 2020
VIVA: WYD Montréal
In the footsteps of Jesus Christ
Holy Land
On the road to Compostela
Camino de Santiago
Mission Jeunesse MTL is mandated by the Archbishop to put young people at the forefront of the life and mission of the Church so that they can discover and share their full potential and actively enrich their communities.