THE ARCHDIOCESE IS NOW AT YOUR FINGERTIPS!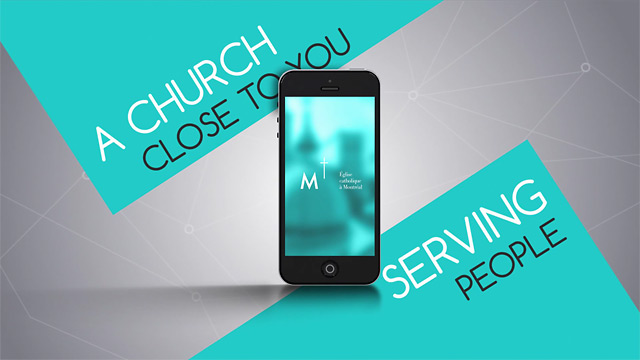 The first Canadian archdiocese to enter this sphere, the Catholic Church of Montreal is launching a mobile application that will allow it to reach people where they are.
Available for iOS and Android, the application provides the geolocation of our diocesan churches, next Mass or Adoration times, a prayer chain as well as news, activities, and thematic videos. It fulfills a dream that the archbishop of Montreal, Msgr. Christian Lépine, has had for a long time; for people to not have to plan their next church visit but rather to be able to decide to go during the course of the day, without having to search tediously or travel far.
The communication team of the archdiocese turned to WE_ARE for the creation of the application. WE_ARE is a web and mobile application development studio that came into existence in 2009.
According to CEFRIO's survey NETendances 2013, a little more than half of Quebec adults owned a smartphone or a tablet in 2013 (52%). According to the same study, 80,4 % of adults between 18 and 44 years of age owned at least a smartphone, a tablet, or a portable digital player.
Texte